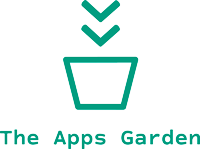 You've got ideas. We put the Tech.
You've seeded the idea, now let us work. We create apps, websites, or any tech stuff you need. We help your business to flourish.
team@theappsgarden.com
Our Mission
The Apps Garden borns from the ambition and the willing of doing things well.
Our starting line is always a fresh and different point of view to achieve the maximum satisfaction of our customers, shaping to their requests at any time and fitting in their wishes as our responsibilities.
team@theappsgarden.com